It's a shopping safari…Enjoy the hunt!
For the founders of Traders World, Jay and Helen Frick, the path to the flea market business took many interesting turns. Helen came from Southeastern Ohio, from a community settled by Swiss immigrant cheese makers. Jay was raised in Northeastern Ohio, also in a farming community influenced by the Amish. They grew up in the unique era of Americana; when lives were transitioning from agricultural farm living to industrialized urban living. It was a time that spanned from the depths of the Great Depression to the booming years that followed World War ll – a time in American history that some refer to as "the greatest generation."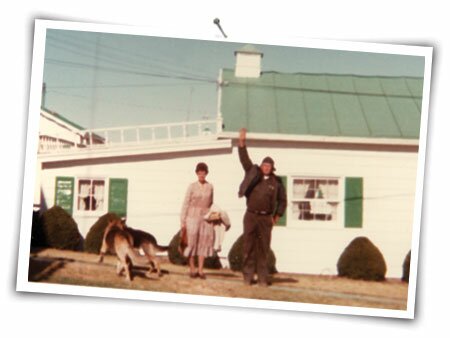 The earliest memories for Helen Stauffer Frick, the youngest of 8 children, included plowing the fields with horses, planting the crops by hand – sometimes one seed at a time; and sleigh bells on a team of horses gliding effortlessly through the snow on a winter's night. On a typical day, she woke early to milk the cows, walked two miles to the one room school house, then returned home to do her chores and finish schoolwork by lamplight, and finally electricity. She lived in a community where neighbors were there to help one another. Their lives were nearly self sufficient. Meat and produce were preserved to make it through the long winter. Clothes were hand sewn and scraps of fabric were saved and used to sew into quilts. Nothing was wasted. Helen learned early "the lazy didn't survive." Even so, they still found time to enjoy the company of family and neighbors. And, thanks to hard work, they managed to keep the farm through the darkest times of the depression.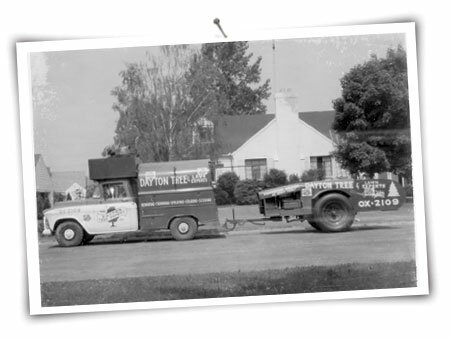 Jay too was raised on a farm during the Great Depression; however, he was strongly influenced by the great inventions of the times. He helped farm and managed a trap line before and after school but his imagination was captured by aviation and motorized vehicles. Money was scarce so he tapped into his entrepreneurial spirit and sold furs, pony rides, and made hand-hammered fireside tools. He used the money to help with household expenses and to take flying lessons and buy and old Model A car. Like most young men of the times he signed up to join the service during World War ll. For Jay, the Army Air Corps was like home. He loved the opportunity to participate in aviation and he was known to remind his fellow soldiers that "They never had it so good", and, "They found a home in the army".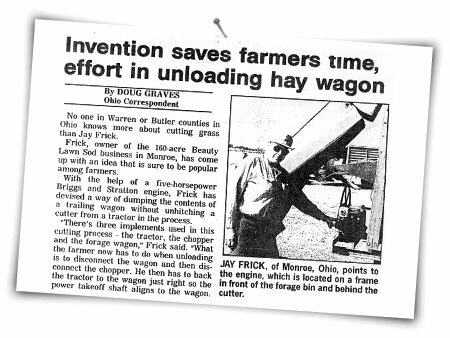 The war took him places he never dreamed of seeing – Texas, India and China. There he worked on the flight line and continued to develop a keen interest in machinery and efficiency. This would become the trademark of his working style; he never tired of looking for ways to improve his equipment, his efficiency and his productivity; always thinking, always innovating. And he liked it big!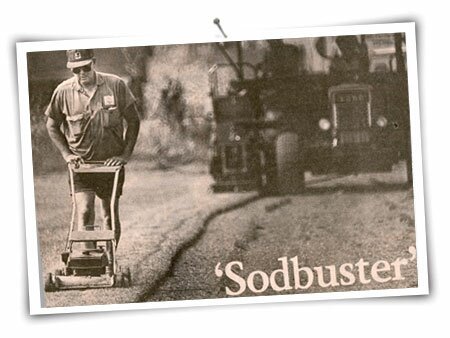 Jay and Helen Frick both made their way to Columbus, Ohio in the years following the war and soon met in Dancing Class! They married in 1950. That began the unstoppable team of Jay and Helen Frick, both gifted with their dedication to hard work and ingenuity. They settled in Dayton, Ohio and started Day-Ket Tree and Lawn business. They raised a family of 4 and enjoyed meeting many famous American, Charles Kettering, Charles Lindbergh, and Orville Wright. As Jay Frick had always been inspired by the business foresight of a great uncle, Henry Clay Frick, he was quick to see opportunity when the new I-75 corridor from Dayton to ___opened. Jay and Helen took the family for a Sunday drive. Their car was the 11th car to travel on the new highway. In 1963 he purchased the 120 acres to develop a sod farm then converted the farm into what is now the site of Traders World Market.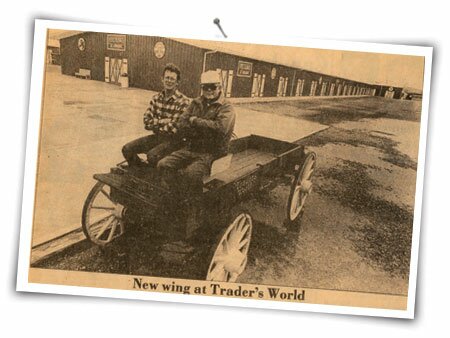 Jay Frick enjoyed work and leisure time in a big way. He enjoyed big roller coasters; he built an enormous kite (8' x 12') to fly for the neighborhood children. He liked big dogs and big cars. Paul Bunyan and Babe the Ox were his mascots in the landscaping business. He modified his equipment to make them bigger and more efficient. He built the Big Green Machine, in 1978, which still holds the Guinness Book of World Records for the largest lawnmower, mowing one acre per minute. So, it is no surprise that when he decided to build Traders World Market it would grow to become the largest and most colorful shopping experience in the Midwest. (We invite you to come and enjoy the sights and sounds of Traders World while shopping in our tribute to days gone by.)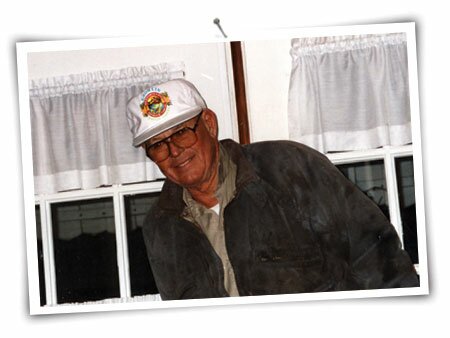 Traders World is now in its 30th year. The Frick family is very thankful for the opportunity to be part of the local business community and looks forward to seeing you at Traders World.